As the year draws to a close and we head into 2019, I wanted to thank you for your incredible support this year.
I am proud to say that I have been serving as an Executive Director of DMRF Canada for close to four years, and I have been able to witness first hand, an organization that continues to work tirelessly to raise awareness, provides better support, fund better treatments, and ultimately a cure for this disorder.  Here are just a few things that we have been able to accomplish last year, thanks to the support of individuals like you.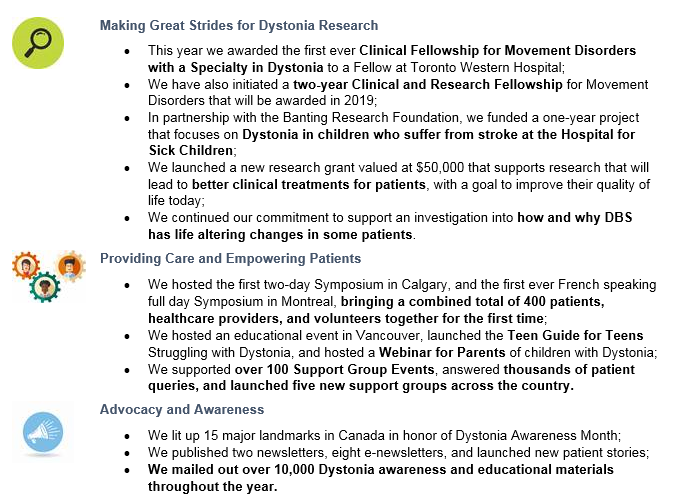 ​
At DMRF Canada, we employ just two full-time staff,  work closely with interns and volunteers and in partnership with donors, corporate partners, and the research community, to continue to push towards better care, more options for treatment and ultimately a cure for Dystonia.  
I am incredibly proud of the community we have here.  And we've done it thanks to the continued generosity of our network of friends, colleagues, and others who have taken up this important cause as their own.  Thank you for past support and for continuing to fight for a better future for patients with Dystonia.  We simply couldn't do it without you.
Sincerely,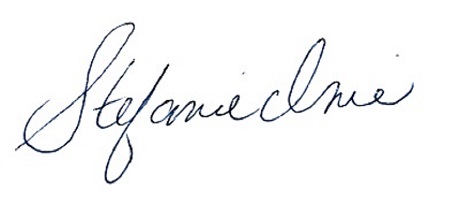 Stefanie Ince, Executive Director, DMRF Canada