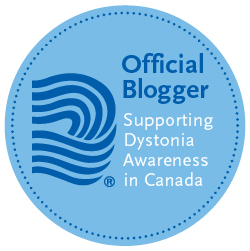 We are proud to partner with these amazing bloggers around the world that discuss their personal accounts with dystonia. If you are looking to read and connect more with individuals that are living with dystonia please take a look at some of the blogs below. We are happy to have them as part of our International Blogger Network.
https://dyfyingdystonia.tumblr.com/
http://dystonialiving.blogspot.ca/
https://www.jeanabbott.com/blog
Also, we are continually looking to feature more amazing blogs, if you are following someone and think they are a great fit for this community, please contact trishamondal@dystoniacanada.org and let us know!