Introducing Dystonia Awareness Face Masks!
You can help raise awareness of dystonia when and follow health recommendations during the COVID-19 pandemic when you wear this new face mask. These masks provide dystonia patients the freedom to move safely in the age of social distancing.
These masks are 100% cotton jersey, 3 ply construction with 2 layers of jersey with a non-woven center for additional filtration. Note, these are not medical grade.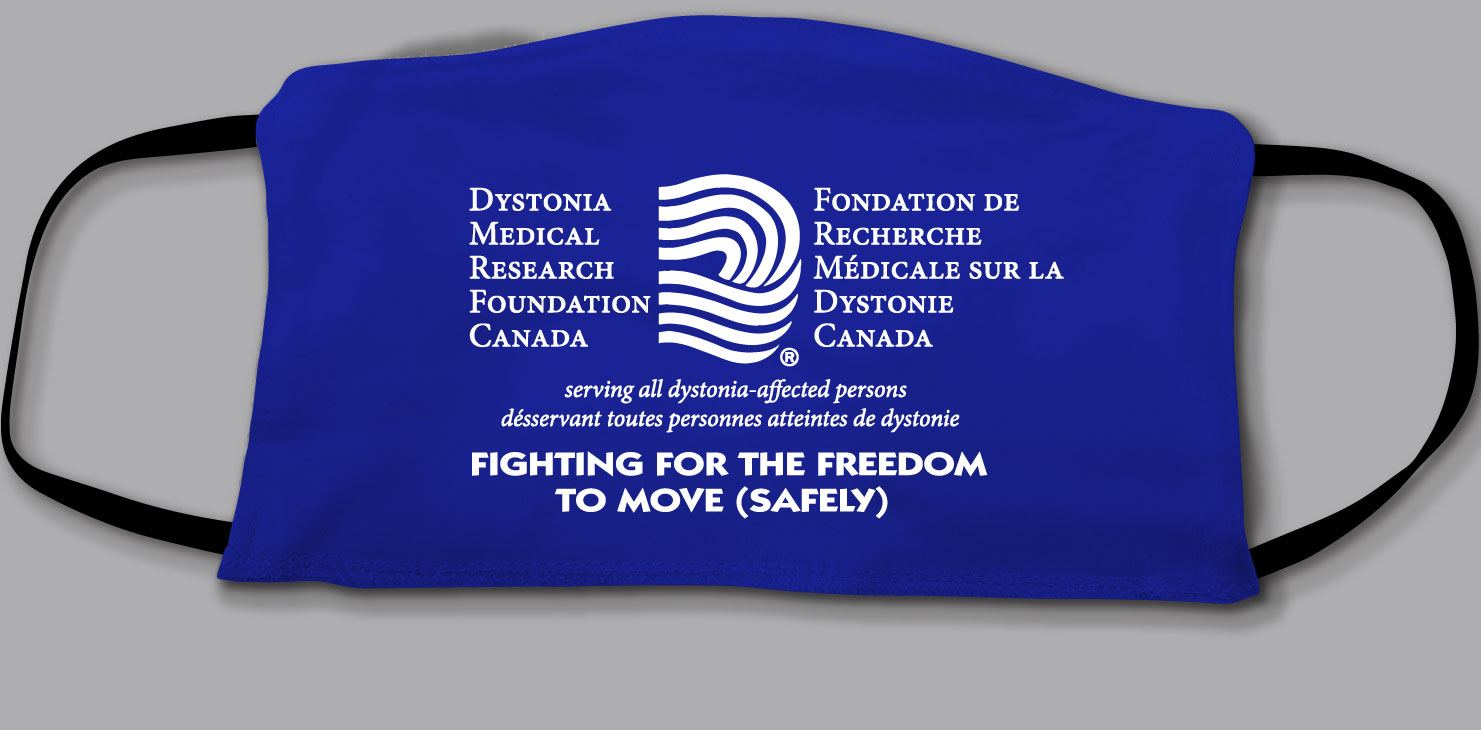 The cost (including shipping within Canada) is $15 CAD. Due to COVID-19, we are experiencing shipping delays. Please allow up to 3 weeks to receive for delivery. Thank you for your patience.
Deliveries outside of Canada cannot be guaranteed and may incur additional charges. 
You can place your order online by clicking here or send a cheque payable to DMRF Canada (see cheque details below)
If you'd prefer to send a cheque, you can send a cheque payable to: 'DMRF Canada', 550 St. Clair Ave W, Unit 209, Toronto, Ontario  M6C 1A5. (Please note: for orders received by mail, there may be additional delays)
Kindly include the following details with your cheque:
Name -
Address - 
Phone -
Emai
If it is a gift, kindly include 
Name and Shipping Address of recipient - 
Message -
We will send you a receipt confirmation once the order is processed.