Rencontre échange entre les participants
Samedi, 18 septembre 2021
Échange: à 13h
Lieu: Hotel Sandman, 999, de Sérigny, Longueuil. 
Cette rencontre pour les personnes atteintes de dystonie et leurs proches se veut un endroit pour découvrir de nouvelles thérapies et du soutien moral. Nous espérons ainsi donner l'opportunité de pouvoir échanger dans un climat d'amitié et de briser la solitude.
Date: September 18, 2021
Time: 1:00 PM
Location: Sandman Hotel 999, de Sérigny, Longueuil. 
This meeting for people with dystonia and their loved ones is a place to discover new therapies and moral support. We hope to give the opportunity to exchange in a friendly atmosphere and to break the loneliness.
For questions, please contact Chantale Boivin: partagedystonie@gmail.com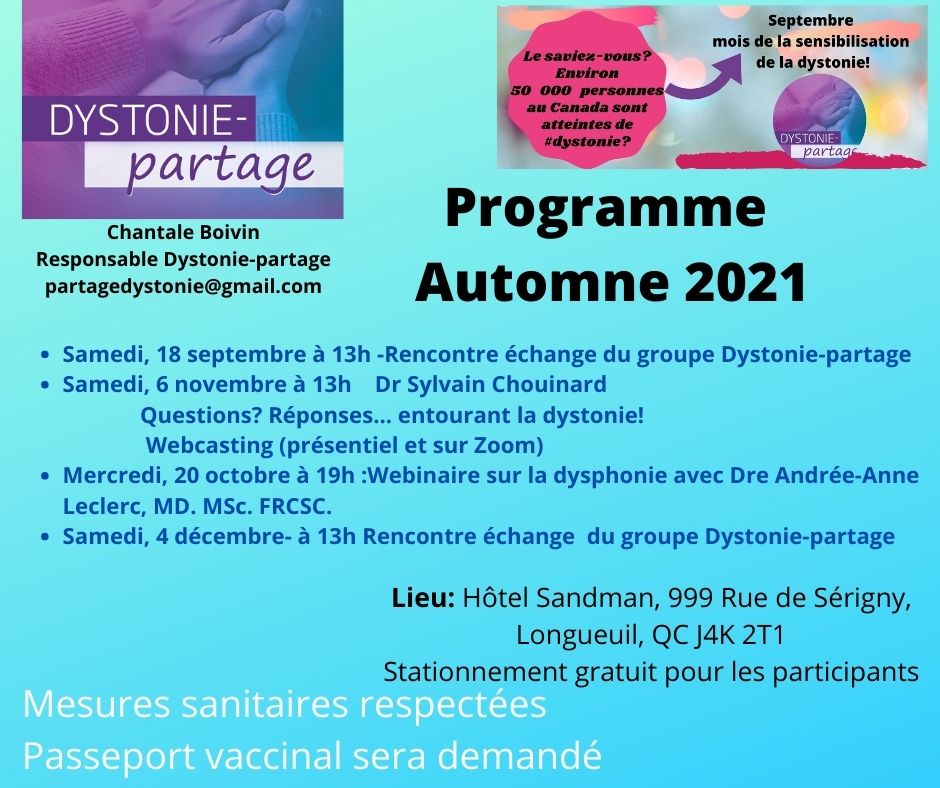 ​