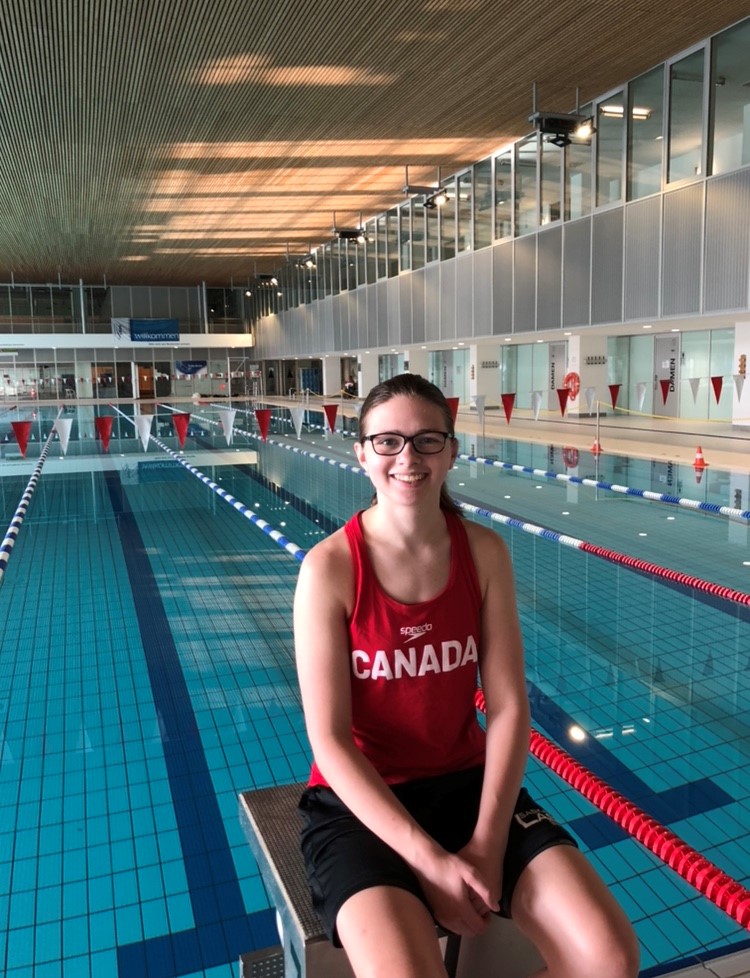 ​
In September 2018, in honor of dystonia awareness month, Para-swimmer, Paralympic hopeful for Tokyo 2020, and two-time Canadian world record holder, Shelby Newkirk, joined the Laps of Love Campaign. You can support this important event by making a donation to support Shelby today. 
​
Shelby is a 22-year old para-swimmer who was diagnosed with generalized dystonia eight years ago. She's making waves int he swimming world by shattering the S7 women's 50-meter backstroke and HER OWN world record in the S7 100-meter backstroke - twice in one day at the Canadian Swimming Trials in Edmonton earlier this summer.
Shelby is an amazing addition to Laps of Love and has already contributed almost 2,000 laps - bringing the Laps of Love total to over 50%.
You can support Sumbul, Shelby and the Laps of Love Campaign today. To support this important campaign, click here to make a donation.