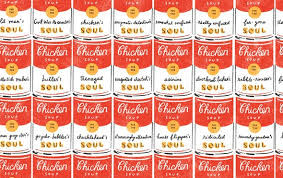 ​
In honor of Rare Disease Day, taking place on February 28, 2017, the DMRF Canada is excited  to announce our Chicken Soup for the Soul – Dystonia Edition writing contest. 
As dystonia is a rare disorder, it is important that we come together to share our stories to remind all of us that although dystonia is rare, we are not alone.  The winning entry will be featured in the upcoming April E-newsletter, and our Grand Prize winner will win a $100.00 Tim Horton's Gift Card.  We invite you to share your dystonia story and the impact it has had on your life, either as a patient or a caregiver. 
Please submit your stories to Trisha Mondal by sending her an email here. Please keep your stories to 500 words in length. Please click here for details on contest rules and regulations.  Thank you for sharing and good luck.