Join DMRF Canada to create awareness through the "Dystonia Strong" awareness campaign, taking place during the month of September 2022. 
Please find below a number of ways you can get involved: 
1. Become a Dystonia Awareness Ambassador. Click here to learn more 
2. Share Our Dystonia Awareness Video.  See it here. 
3. Donate Today. Click here to make your secure online donation. Remind those in your network why it is so important to support dystonia research and support programs. 
4. Look out for Dystonia Landmarks Lit Up in September 2022. View the calendar here.
5. Reach out to local, provincial, and federal politicians. Ask them to announce the fact that September is Dystonia Awareness Month. Click here for a letter template you can use.
6. Promote Dystonia Awareness Through Social Media
Promote dystonia awareness using these hashtags to your networks: #dystoniastrong #dystoniamovescanada #dystonismovesme #dystoniaawarenessmonth

Use the Dystonia Awareness Facebook frame on your profile. Copy and pate the below URL when logged in to Facebook: 

 www.facebook.com/profilepicframes/?selected_overlay_id=400604074148064

Use the Dystonia Strong logo.

Follow us on Social Media. Click 

here

 for message templates to share. 

Click here for details on The Many Faces of Dystonia Campaign for content that you can share.
7. DMRF Canada Press Kit - Raise Awareness and Get Local Media involved. Click here
8. Display your Dystonia Merchandise. Lanyard, Yard Flags, Alert Bracelet, Button, Etc.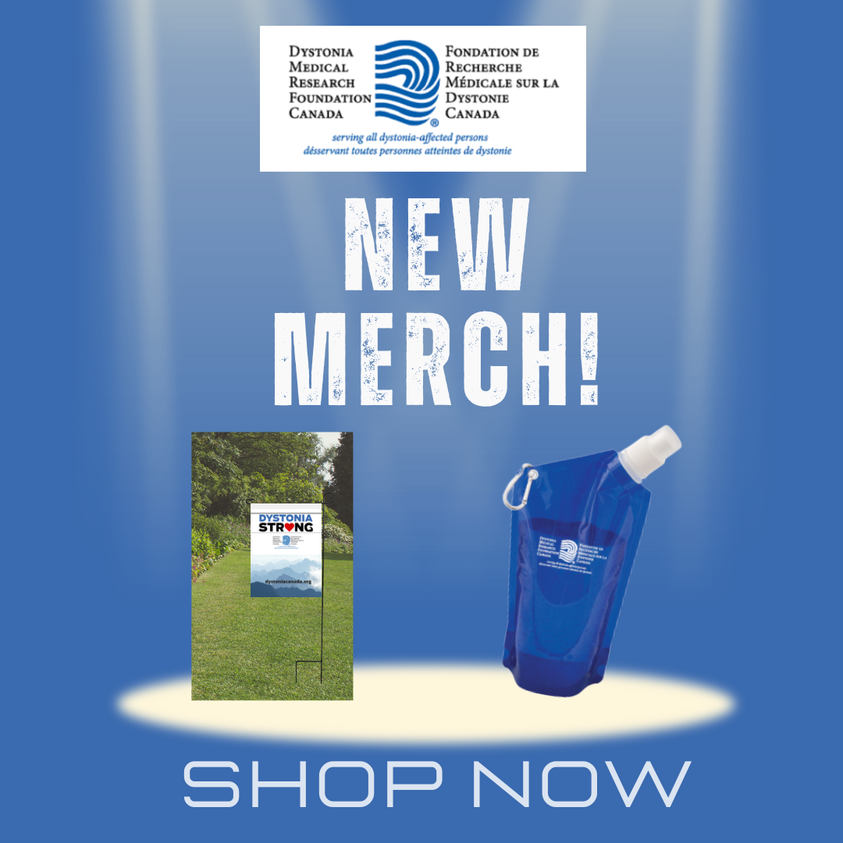 ​