If you would like to learn how to create a Facebook fundraiser page for DMRF Canada, follow these simple steps to help you get started.
Creating your fundraiser page:
1. Select a fundraiser type. To raise funds for DMRF Canada, please select charity.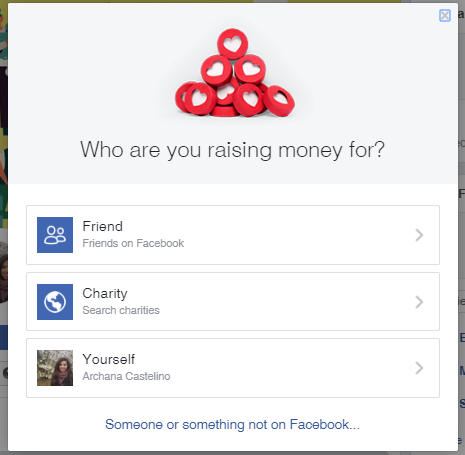 2. Search for and select 'Dystonia Medical Research Foundation Canada'.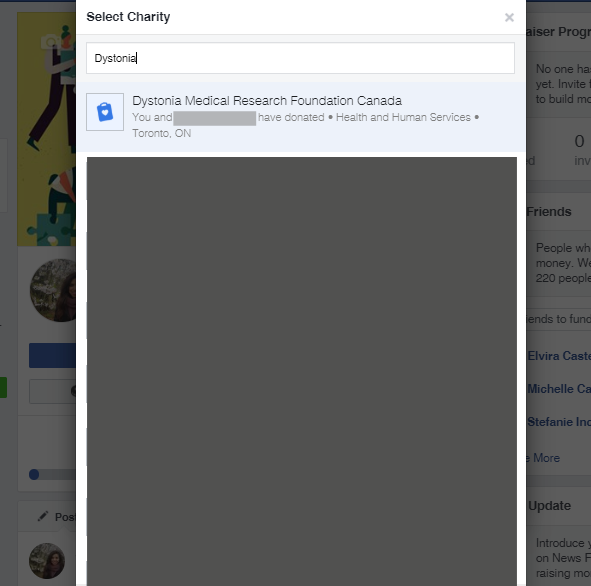 3. Set a goal amount for your fundraiser and the end date.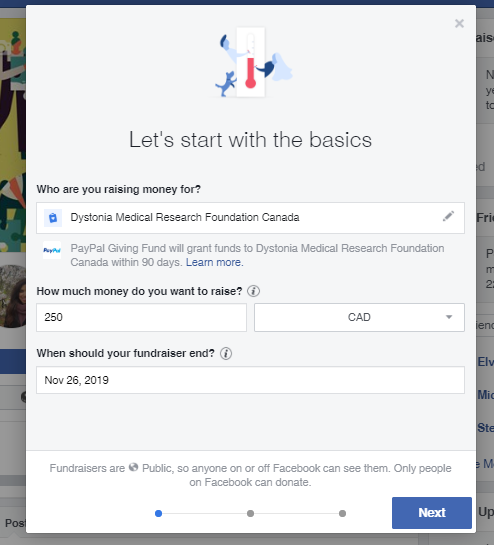 4. Edit the title and personalize your fundraiser page. People give to People- not causes. YOU are the reason they will support the fundraiser – share your story.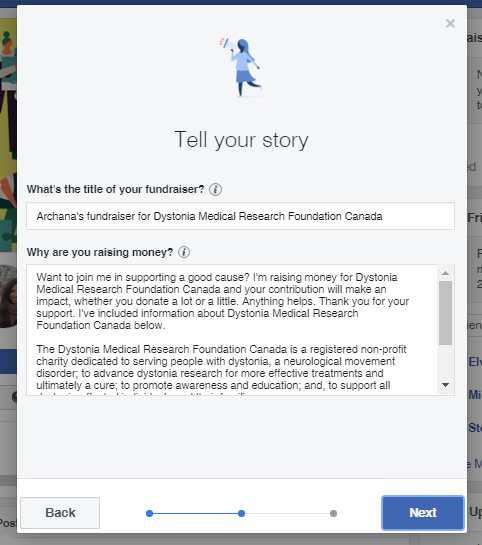 5. Pick a cover photo.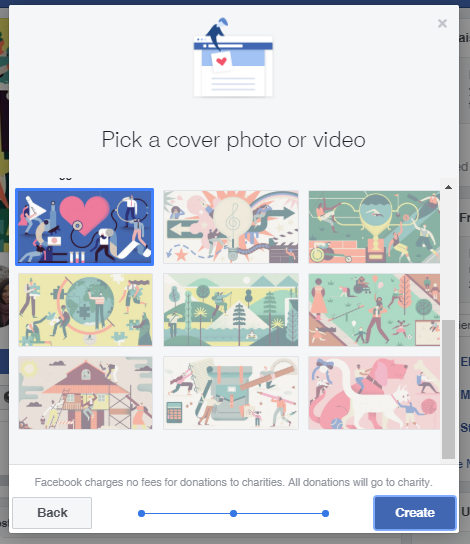 You are now all set and ready to collect donations on Facebook fundraising! If you are not sure how to donate to DMRF Canada, follow the next few steps to help you get started.
Donating to DMRF Canada using Facebook:
1. Select the amount of money you want to donate. Make sure that you have selected a fundraiser that donates to the Dystonia Medical Research Foundation Canada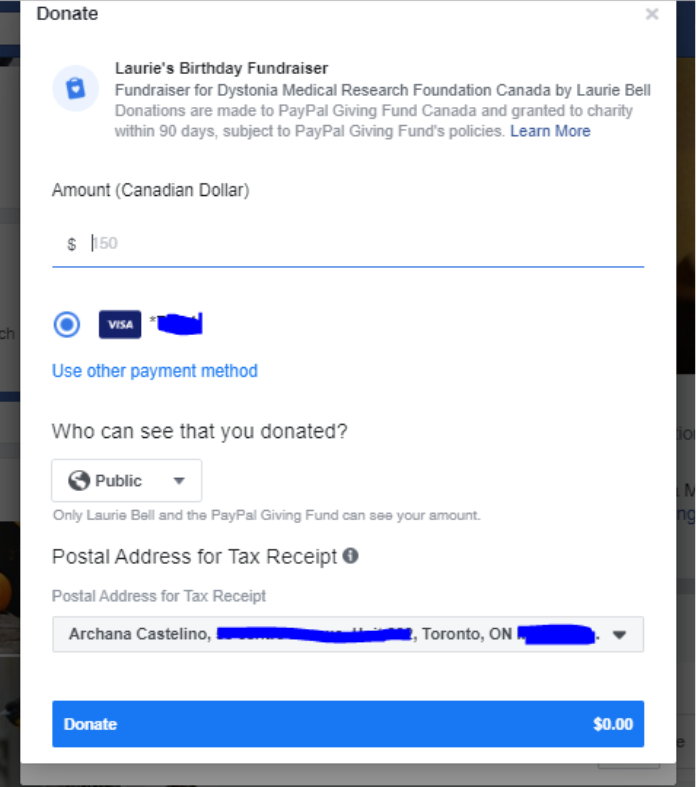 2. Make sure that you receive a receipt in your email. The message below should pop up indicating that your donation was successfully processed.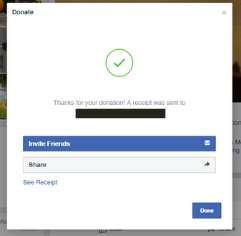 3. Navigate to your payment history page in the settings tab underneath the 'Payments' option. Click on the fundraiser that you have donated to. This should take you to your receipt should you need it in the future.
4. Download your receipt. It should look like the receipt below: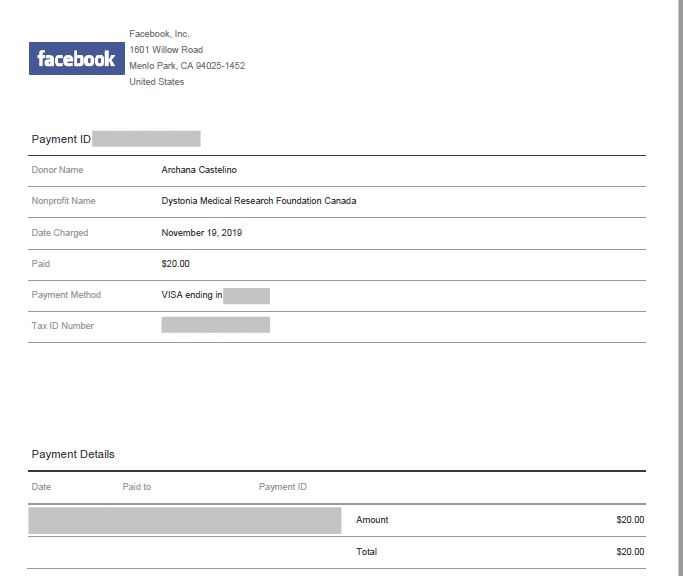 ​
5. Below is an example of a tax receipt page, should you need to confirm.
Facebook Fundraiser Tax Receipt Page
6. Track your donation using the page shown below.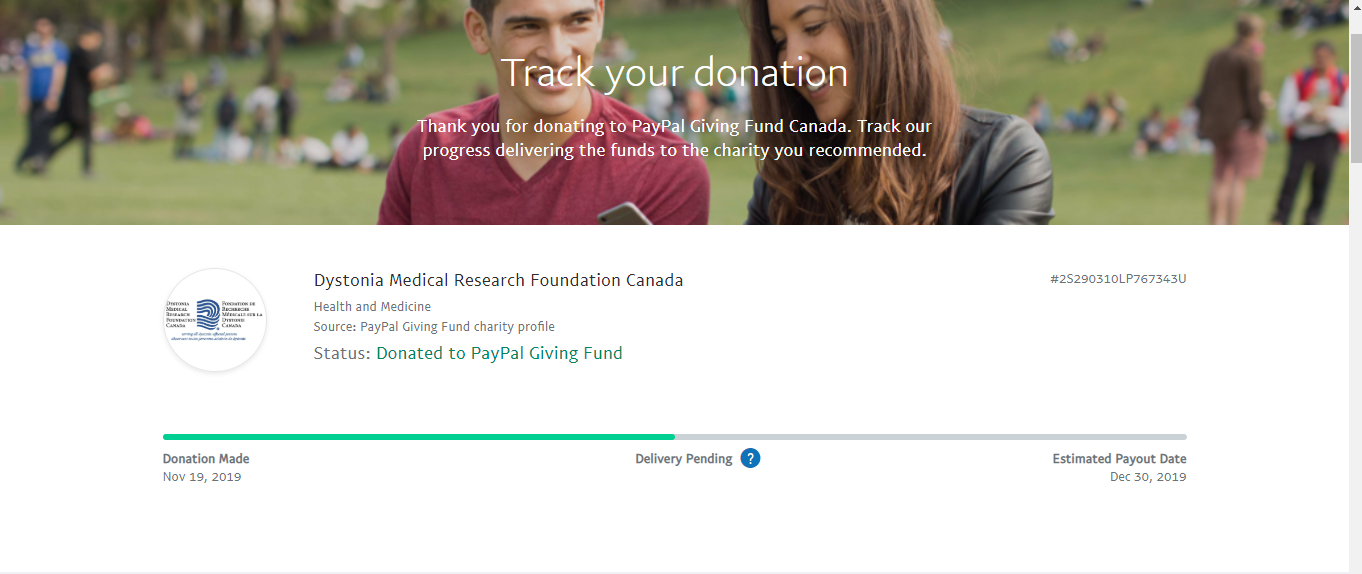 ​