In August 2018, DMRF Canada Clinical Fellow Karlo Lizarraga launched his first 'Toxin Club', for all of the Movement Disorder Fellows at Toronto Western Hospital. These meetings will serve as a place for Clinical Fellows to gather, share case information and discuss best practices in Clinical Treatments. Executive Director, Stefanie Ince, was on hand to listen, learn, and ask questions about the patient experience at Toronto Western.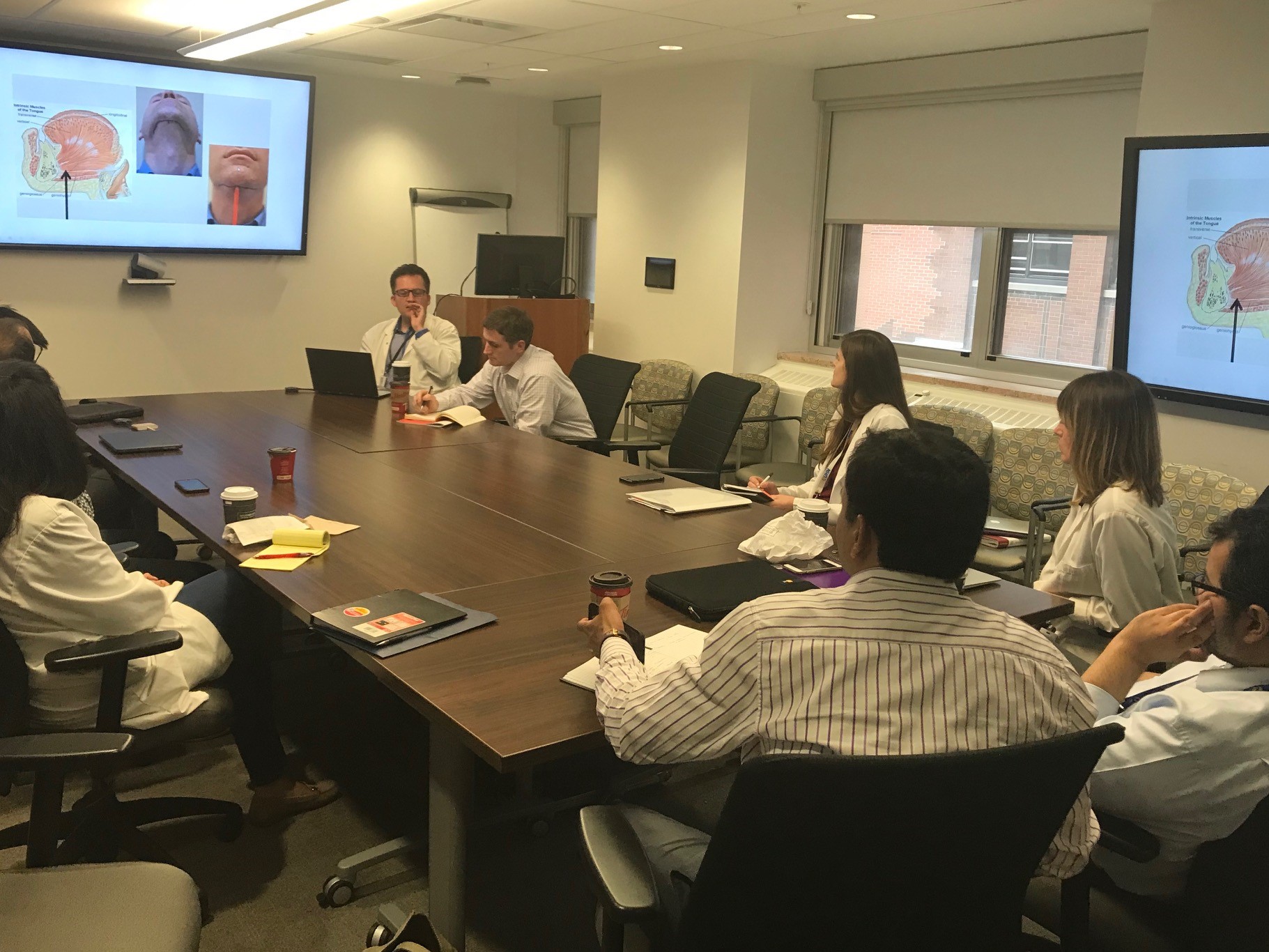 ​
Our thanks to Karlo for his leadership and launch of this Toxin Club, which will no doubt serve as a wonderful source of information for incoming Fellows.
Click here to read more about Karlo Lizarraga's research.