Research Progress, Investments and Breakthroughs
We continued to drive groundbreaking research to find innovative treatment methods while simultaneously ensuring young clinicians entering the movement disorder field are properly supported. This year we:
Partnered with

The Rare Diseases: Models & Mechanisms Network to award a genetics research grant to Dr. Paul

Marcogliese

at the University of Manitoba. Valued at $25,000, the one-year grant investigates a mutation that causes a severe neuro-regressive disorder in children where approximately 50% of cases present with dystonia.

Supported the second year of our

Two-Year Clinical and Research Fellowship for Movement Disorders with a Specialty in Dystonia

, valued at $110,000, to Dr. JiaRen Chai at the London Movement Disorders Centre and the University of Western Ontario. His research is focused on improving the effectiveness of clinical treatments available using non-invasive methods.

Partnered with the Banting Research Foundation to award this year's Dystonia Discovery Award to Professor Luka Milosevic. Valued at $30,000, this research is focused on identifying markers to design new forms of Deep Brain Stimulation (DBS) and identify better treatment options.
Co-supported the 2022 Dystonia Coalition Pilot Projects Program Award presented to lead investigator, Dr. Davide Martino, of the University of Calgary. Valued at $50,000, this study aims to improve care for individuals with dystonia by identifying the most useful methods to screen individuals for co-occurring depression and anxiety.
 Providing Care and Transforming Lives
With an emphasis on the individual, DMRF Canada focused on removing barriers to improve accessibility to resources and providing tools for people to self-advocate for better care.
We developed an online resource bank for health professionals to exchange knowledge in the latest treatment methods for dystonia. The first entry, presented by Dr. Davide Martino, Beyond Dystonia: Are We Detecting and Managing Non-Motor Symptoms Properly? has been accessed close to 200 times.
As needs and requirements for support resources have diversified over the past three years, we formed a Support Advisory Group comprised of members with lived experience of the condition from diverse geographic locations in Canada ensuring that we are tailoring our support to the needs of the community.
We fully integrated topic specific virtual meetings, providing a more customized approach for peer support. Hundreds in the dystonia community benefitted from meetings on specific forms of dystonia, dystonia in young adults, quarterly national meetings, and our continued partnership with the University of Toronto through their weekly Neurological Music Therapy program.

W

e launched a refreshed version of dystoniacanada.org complete with enhanced accessibility features and a restructuring of information ensuring that people with dystonia and their loved ones can find the information they need from a trusted source.
Changing the Conversation about Dystonia
As awareness remains a key challenge for our community, we concentrated on providing vital materials to bolster our awareness and education efforts.
W

e published two newsletters, five e-newsletters, and have supported the community through our digital and print resources that have been accessed over 150,000 times.
In September, we celebrated Dystonia Awareness Month, and connected with over 25,000 people online – our most successful campaign to date. We engaged Canadian businesses and lit up 10 major landmarks to show solidarity with the dystonia community.

In June, we hosted our nationwide, virtual event:

Freedom to Move: Run, Walk and Wheel for Dystonia

. Across 33 cities, we raised over $70,000 for research and patient support programs.
We achieved this with just two full-time staff members, and by working tirelessly and passionately with our partners and over 50 volunteers from the community. Without our network, our accomplishments would have not been possible, and the support given to 50,000 Canadians living with dystonia would cease to exist.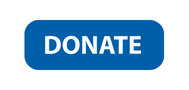 ​