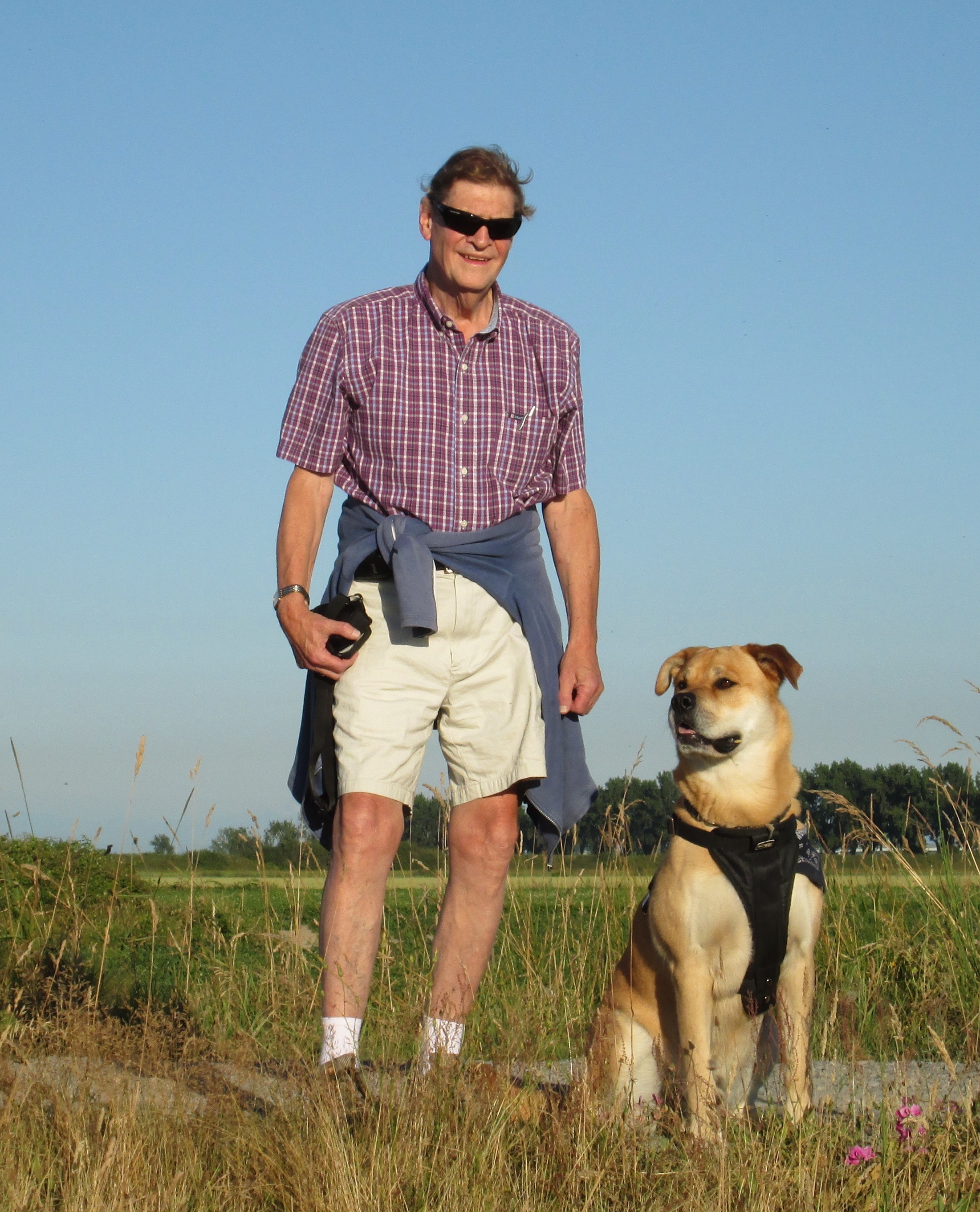 ​
In 1980 at age 39 I began having neck pain, pulling to the left twisting my body and my eyelids were closing.  After seeing over 11 specialists of varying degrees I was lucky enough to have an appointment with Neurologist Dr. Donald Calne who had recently opened the  Neurological Department of the newly built U.B.C. Hospital.
I was diagnosed with Meige Syndrome; a combination of blepharospasm of the eyes and torticollis of the neck. He explained everything to me known about the disease and the fact that there was no known cure. I spent the better part of a year under his care in and out of the hospital trying a variety of treatments and medications. My condition was rapidly deteriorating moving through my body. The only thing helping me was high doses of Ativan daily and it only helped ease the pain, relaxing me and making me feel more comfortable.
I tried neurotoxin injections for my blepharospasm and after a few tries we had good results!  I was now able to drive my car again which was a blessing in itself. I was treated by an eye specialist who was a leader in the use of neurotoxin injections. My eyes were doing so well we discussed the possibility of trying neurotoxin for my cervical dystonia.  They agreed to do the procedure at the UBC. hospital with myself and two other patients who also had torticollis of the neck. My procedure was not successful but the other two were showing improvement. That was the first procedure  in the world using Botox for torticollus of the neck.
I next got appointments to see two other Doctors - one in particular -  a Professor Marsden who specialized in Dystonia- gave me hope.  He said that he had known of a patient whose symptoms had gotten better and was now in remission.  He said "one day you may wake up and find things are improving."
With that news I felt there was hope and about a year later I started to notice some slight improvement in my symptoms Time passed and very slowly my symptoms improved so much that to an untrained eye I looked normal.
My Doctor said he had not seen this kind of improvement as my dystonia was one of the worst he had seen.  He asked me what I thought about going back to work, of course I was overjoyed. He said it appeared I was in full remission. I went back to  Real Estate and was enjoying working again.
After a period of about six months I started having trouble with my speech around three in the afternoon I was experiencing difficulty with my pronunciation of some words.  Dr. Calne said unfortunately my Dystonia had returned as Spasmodic Dysphonia and I should l stop work immediately to avoid any more stress.  This problem  started to improve although very slowly to where I am now with virtually no visible symptoms and my speech is normal. This whole Spasmodic Dysphonia episode  lasted a total of about ten years.
On a regular follow up visit to Dr. Calne I told him my handwriting was getting quite bad and that I was having trouble even signing my name, after several tests he said it was unfortunately another form of  Dystonia working its way through my body and called it " Classic writer's cramp."
All In all I feel very fortunate having gone through all of that and still be able to enjoy life even if it is a little compromised. With the help of the computer keyboard I can now type so writing isn't so necessary.
I have written this to possibly give hope to some of those suffering from this dreadful debilitating neurological disorder. Don't give up and never stop looking for answers. The power of positive thinking is amazing as to what it can do and lead too.