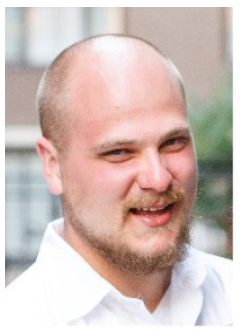 ​
La FRMD Canada est heureuse de s'associer à l'organisme canadien Rare Diseases : Models and Mechanisms Network (RDMM) pour financer une nouvelle subvention de recherche au chercheur principal, Paul Marcogliese, PhD, professeur adjoint, biochimie et génétique médicale, Rady College of Medicine, Université du Manitoba.
M. Marcogliese et son équipe se concentrent sur l'étude d'une mutation de l'IRF2BPL, un gène peu connu qui est à l'origine d'un trouble neuro-régressif sévère chez les enfants où environ 50 % des cas présentent une dystonie.
Ayant passé ses études de doctorat à étudier des formes rares de maladies neurologiques, à mieux comprendre la pathologie cérébrale comportementale des souris parkinsoniennes et à utiliser des mouches à fruits pour aider à découvrir l'IRF2BPL comme nouveau gène de maladie humaine, M. Marcogliese se consacre maintenant à déterminer comment la perte du gène IRF2BPL entraîne un dysfonctionnement neuronal chez les personnes atteintes.
Le laboratoire de M. Marcogliese espère que la caractérisation du modèle de souris IRF2BPL permettra de mieux comprendre un trouble rare et dévastateur chez l'enfant, mais aussi d'éclairer les fondements moléculaires de la dystonie chez l'homme. Restez à l'affût des mises à jour sur cette recherche passionnante