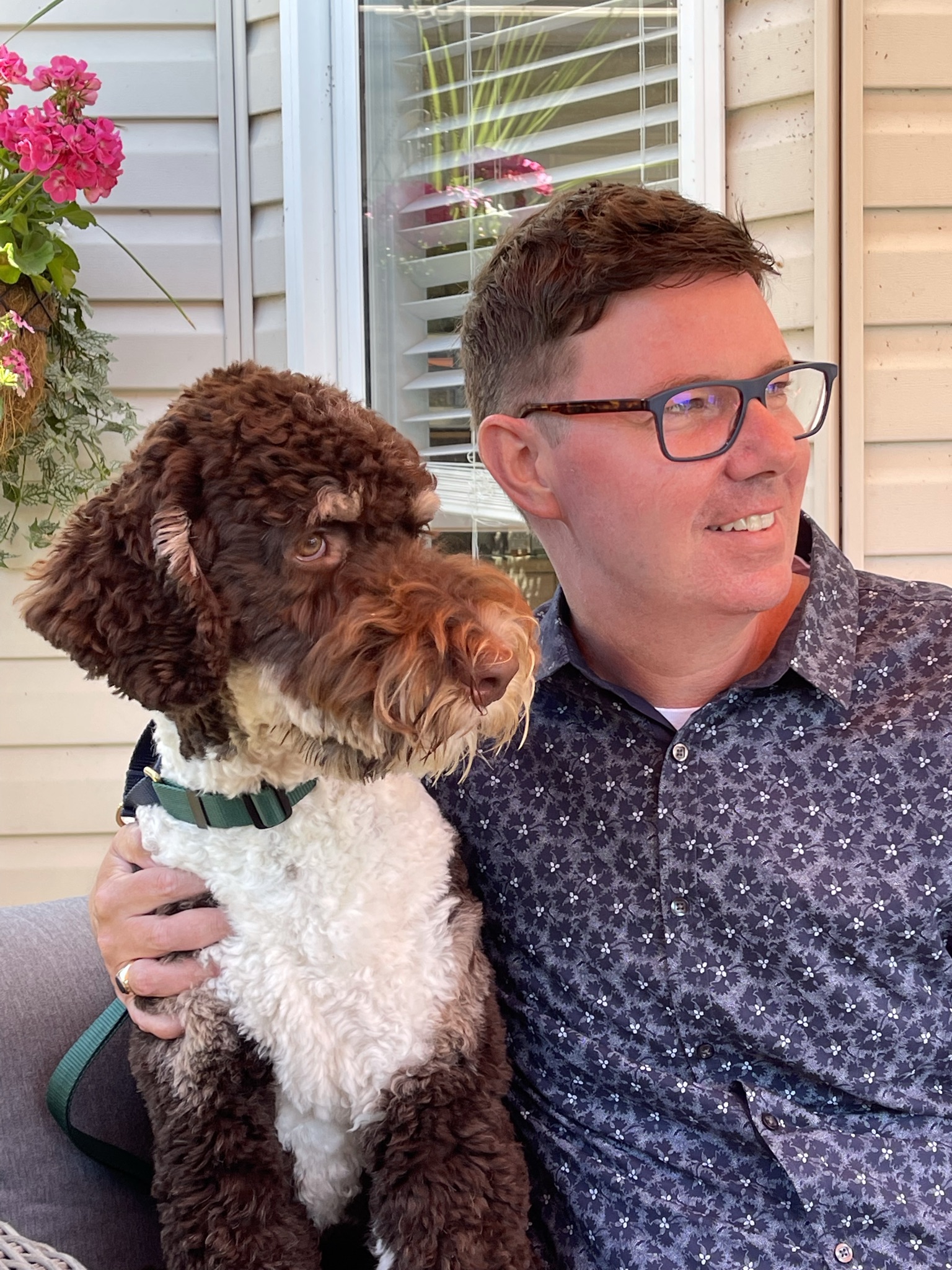 ​
When I decided to participate in DMRF Canada's 2018 Chuck's Run, Walk, and Wheel for Dystonia, it was the first time I actively committed to fundraising for treatment and awareness about the disorder. I've lived with Cervical Dystonia for 13 years and have been able to manage easily by receiving neurotoxin treatments on a regular basis. Over time I've learned a lot about dystonia, its many forms and treatments, and the challenges it creates for thousands of people who live at war with their own bodies every day. I've developed a sense of ownership and responsibility for sharing my experience and teaching others about dystonia.
For me, Chuck's Run was a culmination of these feelings. Moreover, I experienced community and a sense of personal pride that I expect will never leave me. I also learned some important lessons along the way. After setting up my fundraising page online with a heartfelt plea and a reasonable goal to raise $1000 over two months, I shared my link with the social media gods and sat back to let the donations come rolling in. And they did. My parents got things started with a remarkably generous gift, followed by a stream of family friends whom I hadn't spoken to in ages. My closest friends were of course on board, and I had quickly raised over $400. Then response dried up a bit. I tried re-posting my link, "liking" my own posts, and sending group messages to all of my mobile contacts. No luck. Don't get me wrong, I wasn't unhappy. Any amount that I could raise was great, but with the race two weeks away, I resigned myself to the fact that I wouldn't meet my goal.
With one week to go before heading to Toronto, I decided to make a last push to raise more money for the DMRF. Laptop in hand, I began to send personal emails to each of my social media friends. Nothing fancy, simply an update on my progress and the link to my fundraising page. As I was writing, I received a new mail notification. "You've received a donation!" Then another. And another. Five, then six, then eight new donations. Within two hours I was at a total of $920 raised. My friend Geordie, who had committed to supporting me from the moment I told him about Chuck's Run, still hadn't visited my page. I didn't want to bother him again, but I was so close! Finally, I broke down and sent him an email that said, simply, "If you still want to help me, time is almost up."
That evening, I opened my last "You've received a donation!" email. It was a pledge for $81 from Geordie with a brief message. "There. You did it." During my whole experience with Chuck's Run, that moment was the most emotional. All of the support from friends and family came home to me in that instant, punctuated by Geordie's final act of kindness. I was completely overwhelmed.
On the morning of June 3rd, I reported to High Park in Toronto with my family in tow. I decided to walk the course so that we could participate together, my dad to my youngest niece (I was also in far worse shape than I had hoped to be). The weather held, the park was beautiful, and we walked as a group. Along the way I took time with each member of my family, to catch up on their own lives and thank them for standing with me. I marvelled at the large number of young volunteers who lined the route, shouting encouragement and guiding the way. I imagined that few if any of the volunteers were dystonia patients; they were more, a group of people brought together in community to support our cause with enthusiasm and joy. When we crossed the finish line, I felt truly victorious.
My experience with Chuck's Run has been uplifting, and rewarding, and has erased the version of myself who viewed dystonia as a solitary burden that only I could understand.
I mentioned some lessons, so here they are: In fundraising, perseverance is important. It's not enough to assume that people will automatically get involved. Many folks absolutely wanted to support me through Chuck's Run, but the business of living always draws on time, and resources, and attention. To remind others of your work isn't begging or pestering; it's commitment, and many of my friends appreciated the chance to help. And for those who couldn't donate, I'd wager that not a single one begrudged my asking. Most importantly, I've learned that events like Chuck's Run aren't about lamenting over challenges, or comparing battle scars, or wishing that life were somehow different. They are about family, and community, and celebration. I'm already looking forward to next year's run; if you choose to get involved, I wish you the best, I thank you, and I hope to see you in High Park next year.
John Fraser, Chuck's Run Fundraiser and Dystonia Advocate