Dystonia community's voice heard in drug reimbursement review process
In March 2017, our community was very pleased with the news that Health Canada had approved Dysport Therapeutic™ (abobotulinumtoxinA) for the treatment of cervical dystonia (CD). Patients living with this profoundly debilitating disease, and those who care for and treat them, agree that having access to a range of treatment options is important and necessary.
As CD patient Tim Williston explains, although there are different treatments for this disorder, a treatment that works for some patients may not work for others.  "I suffered greatly from pain and anxiety for two years while on treatment, with no relief, and my only choice at the time was surgery.  That's why I am so grateful for the research and discovery of any treatment option that will give persons with dystonia some level of relief from the pain and suffering that is so much a part of our daily lives."
When Dysport Therapeutic was approved in Canada, Dr. Alfonso Fasano, a neurologist at Toronto Western Hospital and Associate Professor at the Faculty of Medicine of University of Toronto, remarked that "having another option with evidence
demonstrating an impact on treatment timing and outcomes is truly welcome." Click here to see IPSEN news release.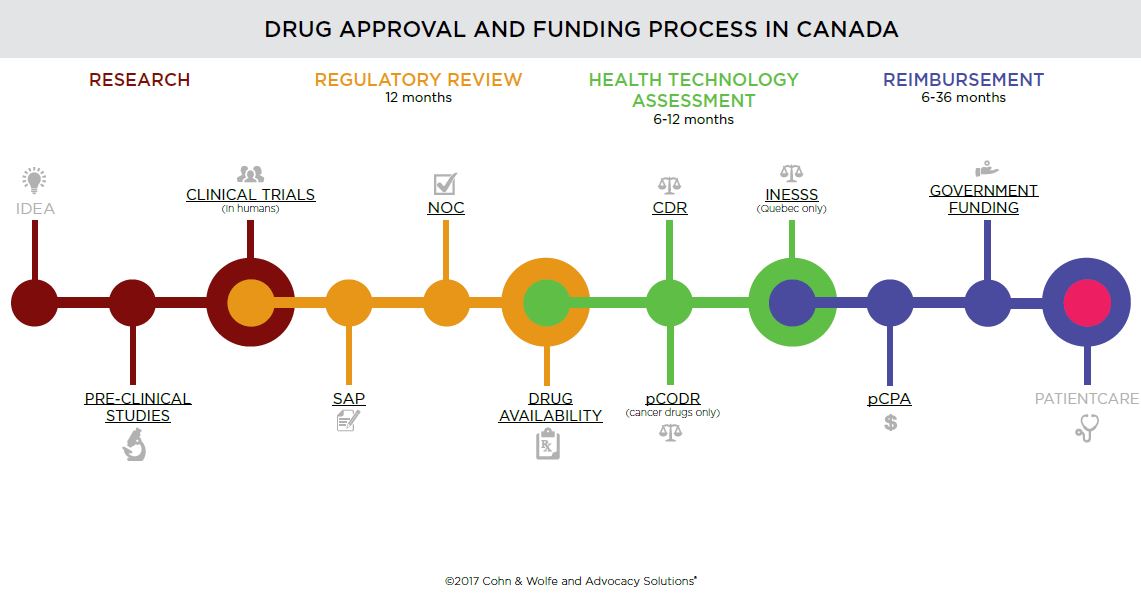 Opportunity seized for patient input
Following the approval of Dysport Therapeutic, our community had an opportunity to help ensure that it would be accessible to all Canadians who could benefit from it, especially those who depend on public drug coverage. As we believe in the right for every dystonia patient to have access to a variety of treatments, the Dystonia Medical Research Foundation Canada (DMRF) Canada submitted input from the community explaining why access to therapeutic options, including Dysport, is important to CD patients through a process known as the Common Drug Review (CDR).
We know that our voices were heard because much of our input was included in the positive CDR funding recommendation that was issued in July 2017.  Click here to see CDR recommendations.
What's next for patients who need access?   
Given the strength of the CDR recommendation for Dysport Therapeutic for CD, we are confident that the treatment will soon be publicly funded across the country.  To help it along, the DMRF Canada is issuing a news release appealing to key decision makers in all provinces and territories to expedite negotiations with the drug's manufacturer, Ipsen Biopharmaceuticals.  
Check back on our website and social media channels for updates on the status of funding for Dysport Therapeutic in Canada. If you have questions about access to treatment for cervical dystonia in the meantime, please contact us at info@dystoniacanada.org.
Learn more!
To learn more about how drugs are approved and funded in Canada, please click here to see an easy-to-follow infographic.