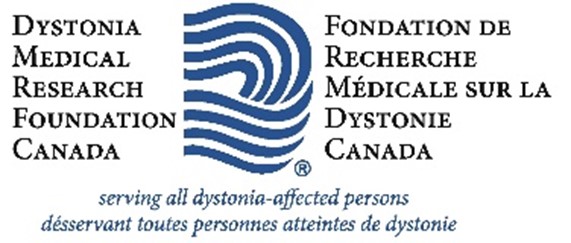 ​
TORONTO, ON – March 31, 2021 – The Dystonia Medical Research Foundation (DMRF) Canada, in partnership with Merz Therapeutics, is pleased to announce the selection of the candidate for the DMRF Canada Clinical and Research Fellowship for Movement Disorders, with a specialty in dystonia: JiaRen Chai, M.D, of the London Movement Disorders Centre, University of Western Ontario.
This two-year Fellowship is a testament to our continued commitment to the advancement of dystonia research and patient care in Canada, through the training and support of an exceptionally qualified individual in preparation for a clinical career in movement disorders, with a focus on dystonia. "We are very fortunate to have had strong applications to this program. We need more experts in dystonia - for better diagnosis, better treatments, and to advance research to find a cure. Dr. Chai will be a great asset to the dystonia community in Canada with the experienced mentorship of Dr. Jog in London, Ontario" said DMRF Canada Chair, Connie Zalmanowitz.
Dr. Chai has demonstrated outstanding interest and commitment to the movement disorder community. He came highly recommended by his mentor, Dr. Mandar Jog, who commented: "Dr. Chai spent an elective month with us, and it was clear that he was interested in science and especially novel therapies for conditions such as dystonia."
DMRF Canada's Clinical and Research Fellowship Review Committee was impressed by Dr. Chai's dedication to improving treatments available for persons with dystonia through research. Dr. Chai was inspired to pursue a specialization in movement disorders, specifically dystonia, through his experiences in medical school and while training at a movement disorder clinic in Newfoundland and Labrador. His research aims to better understand and improve the effectiveness of clinical treatments available for dystonia patients, "what drew me to movement disorders is the challenges and variety. Historically, dystonia was not entirely recognized as something organic, and we've come a long way. Current treatments are focused on symptoms - and there's a lot of potential for enhancements to this in the future. Hopefully, we can also get to the bottom of what causes dystonia." Dr. Chai shared.
Through the Clinical and Research Fellowship program, DMRF Canada has affirmed their commitment to investing in research to benefit the dystonia community in Canada and to help foster a growing research community dedicated to investigating dystonia. Similar sentiments are echoed by Fellowship awardee, Dr. Chai, "over the last decades we've only reached the tip of what we have been able to discover. There have been breakthroughs in stroke and multiple sclerosis and hopefully, we see the same in dystonia and other movement disorders. There is a lot of potential for Canada to be in the front line for research in this area."
"We are thrilled to partner with DMRF Canada to fund this fellowship which aligns with our commitment to expand education and training opportunities for the next generation of movement disorder specialists for the treatment of dystonia," said Yannick Grosskreutz, Country Manager, Canada for Merz Therapeutics. "At Merz Therapeutics, we are focused on bringing better outcomes for more patients and this fellowship does exactly that."
DMRF Canada and Merz Therapeutics are confident that this Fellowship is a positive step for the movement disorder community, and dystonia patients alike, and look forward to working with Dr. Chai and his colleagues at the London Movement Disorder Centre to ensure he has the best level of training available, ultimately benefiting the 50,000 Canadians who are suffering from dystonia.  
About Dystonia and the Dystonia Medical Research Foundation (DMRF) Canada
Dystonia is a neurological condition characterized by persistent or sporadic muscle contractions, causing abnormal repetitive movements or postures, at times resembling a tremor. Depending on the severity of the condition, patients are faced with varying degrees of disability or pain.
The Dystonia Medical Research Foundation was founded in 1976 by Samuel and Frances Belzberg of Vancouver after their daughter was diagnosed with generalized dystonia. The mission of the DMRF Canada is to advance research for more treatments and ultimately a cure; to promote awareness and education, and to support the needs and well-being of affected individuals and families. DMRF Canada is a registered non-profit Canadian charity governed by a volunteer Board of Directors.
About Merz Therapeutics
At Merz Therapeutics, we seek to address the unique needs of people who suffer from movement disorders, neurological conditions, and other health conditions that severely impact patients' quality of life. With our patient-centric approach, cutting-edge research and development efforts, highly-scientific medical affairs resources and dedicated commercial teams, we continue the advancement of new and individualized treatment standards, including botulinum toxin. Merz Therapeutics, a business of Merz Pharmaceuticals GmbH, is headquartered in Frankfurt, Germany and is represented in more than 90 countries, with a North America affiliate based in Raleigh, North Carolina. Merz Pharmaceuticals GmbH is part of the Merz Group, a privately held, family-owned company that has dedicated more than 110 years to developing innovations that serve unmet patient and customer needs.
-END-
For more information, please contact: Archana Castelino, DMRF Canada, archanacastelino@dystoniacanada.org
For more information, please contact: Jane Yarborough, Merz Therapeutics, Jane.Yarbrough@merz.com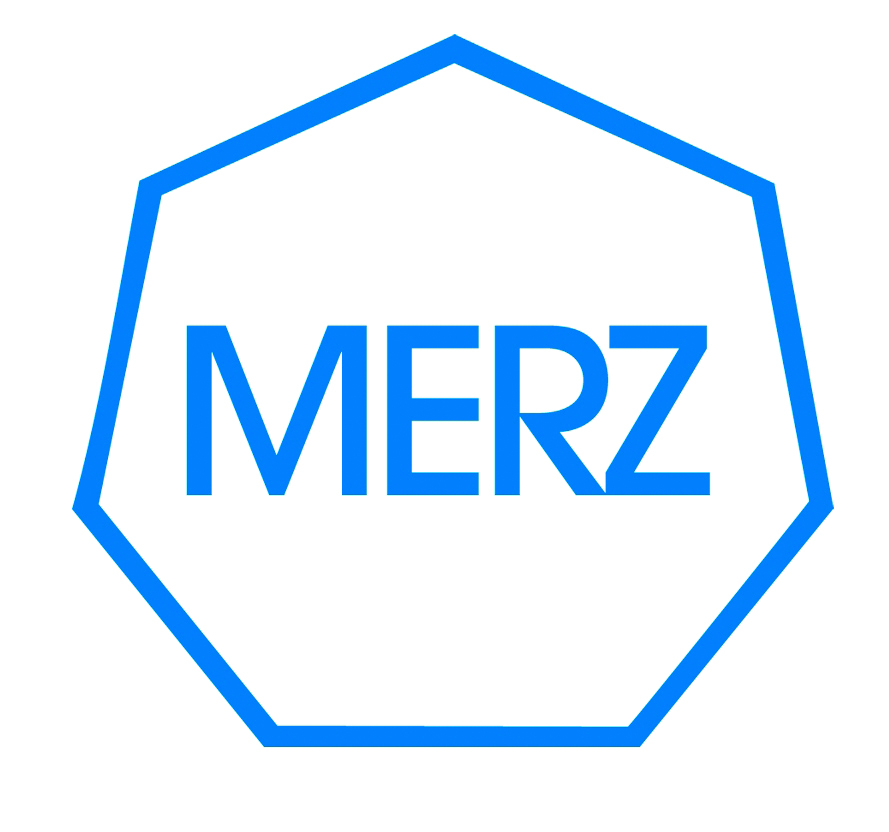 ​