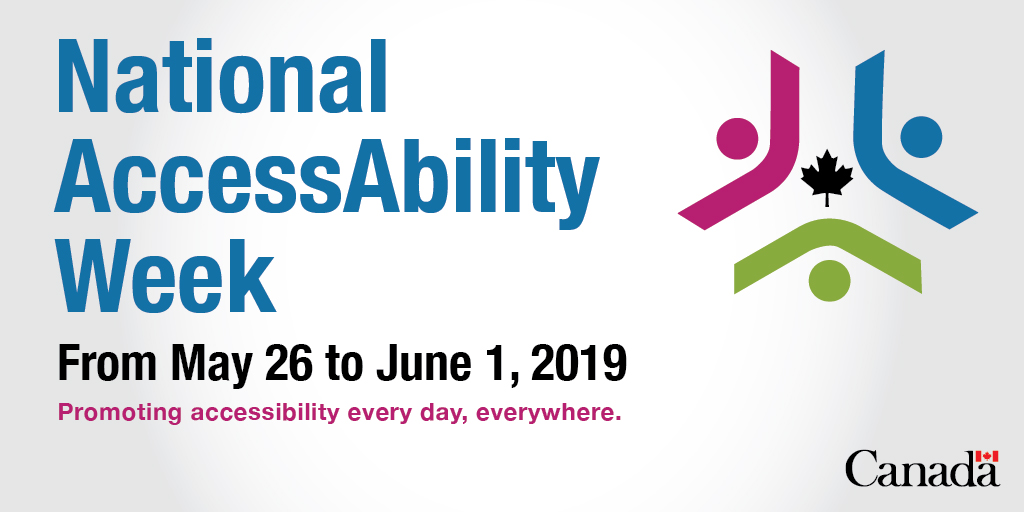 Francais
National AccessAbility Week 2019 runs from May 26 – June 1, 2019.
This Week celebrates the contributions of people with disabilities and impairments, their communities and workplaces.
As we continue to build a more #AccessibleCanada, let's take time to celebrate all the work that has been done and is still being done. National #AccessAbility Week is dedicated to inclusion & accessibility. For more information, click here.
See attachments below for visuals you can use to help promote this important week long event!