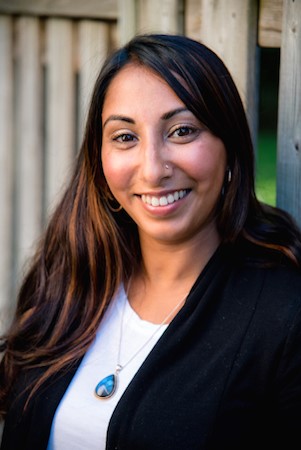 Sumbul Zafar
The dystonia community is filled with leaders and champions, one of them being Sumbul Zafar. Sumbul is a mother to two wonderful and philanthropic daughters, a business owner, a competitive swimmer and someone living with dystonia. Sumbul has launched her own campaign raise awareness and funds for dystonia. Her campaign; "Laps of Love" is committed to spreading awareness of dystonia one lap at a time with a goal of swimming 10,000 laps!
DMRF Canada had the chance to sit down with Sumbul and ask her a few questions.  
How long did it take you to get your dystonia diagnosis?

In the fall of 2013 I suffered a silent stroke, which left me with residual symptoms that affected my daily life.  The doctors and specialists could not find a logical reason why someone in good health at my age would suffer such a thing. I overcame many of the challenges that I had experienced from my stroke however, not all of me was healing.  I began to have difficulty speaking, and swallowing and my neck would twist involuntarily, my face would twitch and pull at random, and I was in immense pain.
After a year of seeing countless specialists, in the spring of 2014 I was diagnosed with hemi-facial spasm and in the fall of 2014, I was diagnosed cervical dystonia.
What was your first thought after you were diagnosed?
Initially I was devastated, scared and confused.  I had never heard of either form of dystonia before. Being an athlete, I never expected that I would be diagnosed with any illness, let alone one that was neuromuscular. I was 33 at the time of my diagnosis, I was swimming competitively and an active mom with two young children I was afraid that dystonia would prevent me from raising them with the full quality of life that I dreamt of.
What has made you decide to launch the Laps of Love Campaign to support DMRF Canada and dystonia awareness?
There's just not enough awareness or information about dystonia out there.  I have come across so many people who look at me or see my head tilted or face pulling and think I'm trying to be funny and when I explain to them that I have dystonia, they have no idea what it is.                                                                                                                                                                                        
My daughters were the main inspiration for my campaign. They would come to my swim practices and swim meets and cheer so loudly and scream "go Mommy go, we love you!"  When I am struggling with practices or I am having trouble because of my symptoms, they stand at the end of the deck saying ", you can do it mommy, we love you!" or "take a break Mommy"                                                                                                                                                                                              
One day after my swim, I sat on the deck dangling my feet in the water looking at the starting blocks feeling defeated.   I remember thinking that there had to be some way that I could do more to raise awareness and that is when I had my first idea about a swim-a-thon for dystonia. I reached out to DMRF Canada and shared my thoughts about dedicating my masters swim seasons to the Laps of Love Campaign, and they were so supportive and enthusiastic.  When I found out that the first fundraiser for the Chuck Saundercook event (now Chuck's run) was a "swim-a-thon" many years ago, I was thrilled. What a full circle, and I certainly feel honoured to bring it back.   
DMRF Canada has supported me along with so many others who have been impacted by Dystonia.  I believe that strength comes in numbers.  The more people who know about dystonia, the more it will strengthen the dystonia community and the support for ongoing research. 
To learn more about Sumbul and read blog posts by her click here.
To donate online please click here