Ponderosa Ballroom, Ponderosa Commons North (Oak and Cedar Houses) - 6445 University Boulevard, Vancouver.
There are two loading zones, one on Lower Mall and one on University Boulevard, where delegates can be dropped off.
Once you enter the building, there is both a staircase and an elevator that you can take down to the ballroom.

How to get there:
Public transportation information: Check for buses and trains here https://www.translink.ca/
Door-to-door ride service for residents and visitors with physical or cognitive disabilities  https://www.translink.ca/en/Rider-Guide/Accessible-Transit/HandyDART.aspx
Parking:
West Parkade - $8 for a day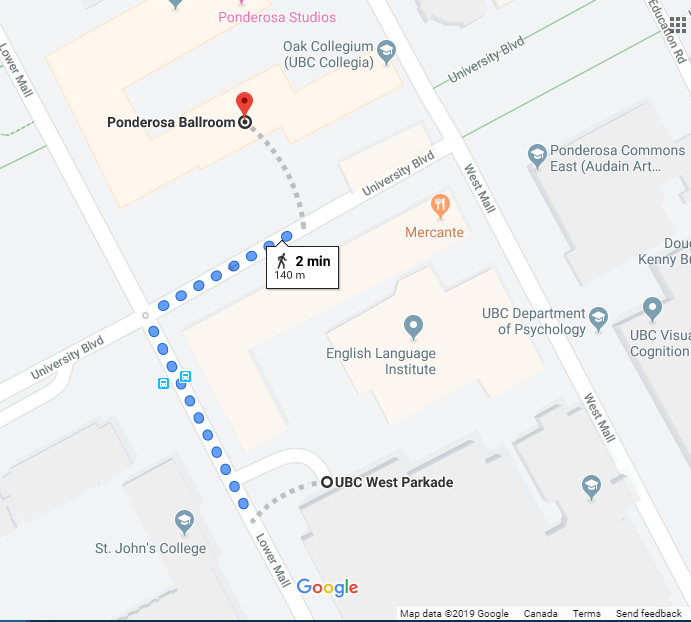 Hotels and accommodations:
Gage Residences - Click here to book at discounted prices or call UBC reservations office at 604-822-1000 Ext.3 or toll -free at 1-888-822-1030. Deadline to book is October 2nd, 2019. Shuttle service for hotel guests with accessibility needs can be arranged to and from the symposium venue. Timings are 7:30am - 9am and 4:30pm - 6pm.