Give a Gift Through the Year
For a small organization like the DMRF Canada, donation revenue often fluctuates dramatically from month to month, and year to year.  Monthly giving, however, offers a steady and predictable source of funding, and allows the Foundation to benefit from other advantages, including administrative efficiencies and costs savings.

Monthly Donor Testimonials
Angie from Edmonton, AB:
"I am so grateful this year to donate a small monthly fee to support Dystonia, a word that many people have never heard of.  In January 2017 I had surgery to remove a cancer cell from one of my lungs.  As I was in the hospital for 6 days I had a medical team that included about 40 people from surgeons, doctors, nurses, interns and med students working on me yet only 1 person from that entire medical team knew what Dystonia was. 
I say the words I have Lung Cancer and everyone becomes so compassionate; "what can I do to help, I am so sorry…" yet when I say the word Dystonia, I get a blank stare, not many know what it is, what it looks like or what it feels like. 
Having lung cancer really was a walk in the park compared to living with Dystonia.
It all starts with me, giving what I can, doing what I can so that someday Dystonia will be a word everyone knows and researchers get the much needed funding to find a cure."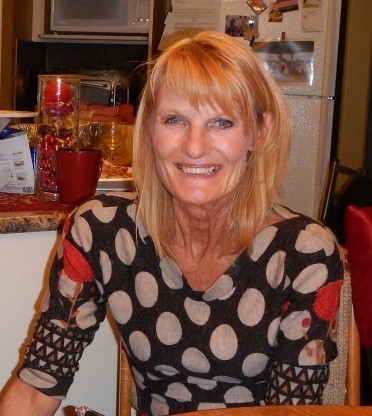 Angie from Alberta, became a monthly donor in February 2017. 
Christine:
I support Dystonia research because this condition has touched my family directly. My sister developed secondary dystonia when she was 16 years old. At 11 years of age, she was hit by a car and because of the concussion she incurred she developed dystonia.  I find it easy to make an ongoing monthly donation. The small amount of cash is not missed monthly but adds up to a sizeable yearly donation. 
Sincerely,
Christine 
Anonymous, from Victoria BC: 
"I really appreciate the fact that I can spread my donation out over the year, and give a bit more than I might with a single donation, and that I don't have to remember to donate each year as it continues on year to year. For DMRF it provides a steady and reliable source of funds for research and support for people with dystonia which also benefits me as one of those people."