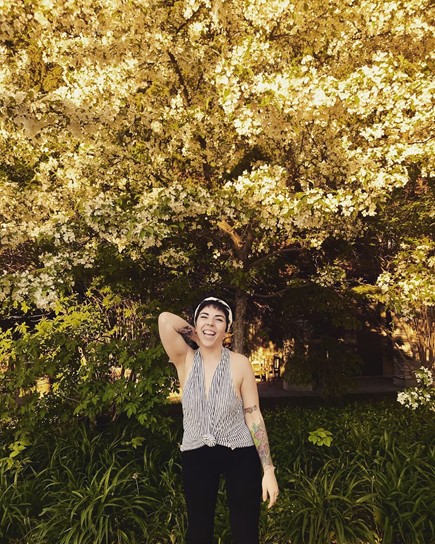 ​
Growing up in the small cottage town of Collingwood, Ontario, Anna McNabb, noticed early on that she wasn't like other children. At three, "I was beginning to walk with a limp, more prominent on my left side. Stumbling and falling became a way of life for me, and shortly thereafter, I required assistance doing many everyday activities." Anna's mother, Maria Dickey, was puzzled by her symptoms. Anna's family thought they had found their answer when she was diagnosed with cerebral palsy at age six. For the next eighteen years, Anna and her family lived her with her misdiagnosis.
Due to her deteriorating mobility, Anna was told by doctors to live life while she still could - as eventually she would be wheelchair bound. "I endured pain to be able to participate in equal experiences to my friends. I denied that my life had to slow down, I did everything I could to prolong my independence. Sadly, at 18, I required assistive devices and spent much of my college freshmen year in a hospital instead of a dorm room" Anna shared.
Despite her challenges, Anna forged ahead. She met her future husband, a military man, and was touched that he never asked her what was "wrong" with her. They soon married, and her husband took over the role of caregiver from her family. She needed assistance with everyday tasks including getting into bed, bathing, and even blow drying her hair. Despite reassurances from her loved ones, Anna felt like a burden. 
After 18 years of living with cerebral palsy, Anna's diagnosis didn't seem the correct fit, according to her mother, Maria. Determined to find a more accurate diagnosis, Maria pressed for doctors to re-examine Anna, looking for new opinions on her symptoms, and new available treatments. Maria proposed that Anna could be suffering from a rare movement disorder that she had read about-  dystonia. After booking an appointment, Anna vowed not to seek another diagnosis, "if [the results are] inconclusive, I will live as I can and deal with the pain caused by my limited mobility." The doctor ordered a blood test and results confirmed Anna and Maria's suspicions; Anna had dopa-responsive dystonia.
Following her new diagnosis, Anna was placed on two new medications, instead of the sixteen she was taking previously. Within three days, Anna says that she could now "wobble" around with ease and notes that, this was the first time her husband had seen her walk without assistance.
Now living in Edmonton, AB, Anna leads a thriving life. She owns a small business and lives life on her own terms. She said it took time and physical rehabilitation to adjust to living with dystonia, but now, Anna says, "everyday I wake up to a completely new opportunity with a fraction of the previous pain and a completely changed sense of independence." Anna now lists her favourite hobbies as hiking, snowshoeing, and bike riding. This is a world of difference from the life doctors told her to expect as an adolescent.
Anna is grateful for the support and community she found through DMRF Canada: "through their constant support including online seminars, information bundles, and online community, I am able to live my life to its fullest. I don't take for granted the independent life that I am able to have now. Opportunities that would have been challenging before are now well within my grasp. I guess that means I'll just have to keep reaching, and I hope the same for everyone else. People should ever stop believing that life can be more. There is no such thing as impossible, I am proof of that."
​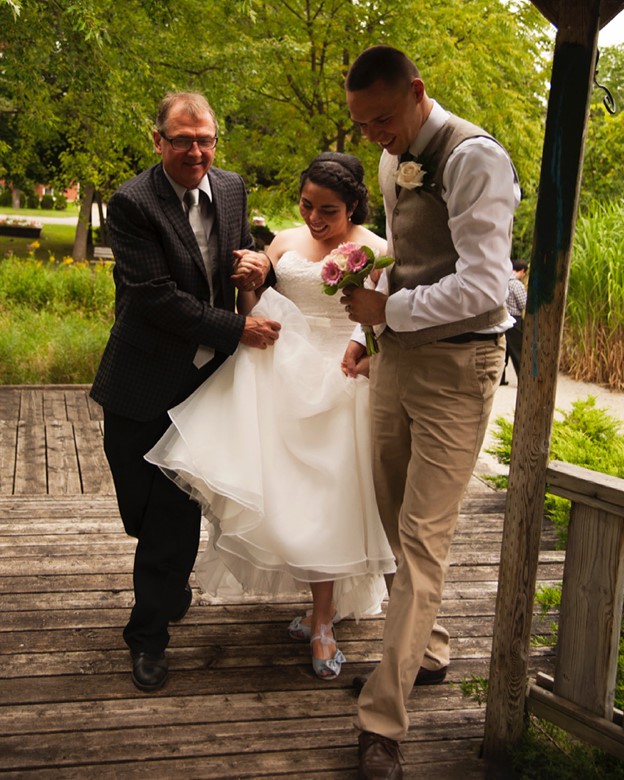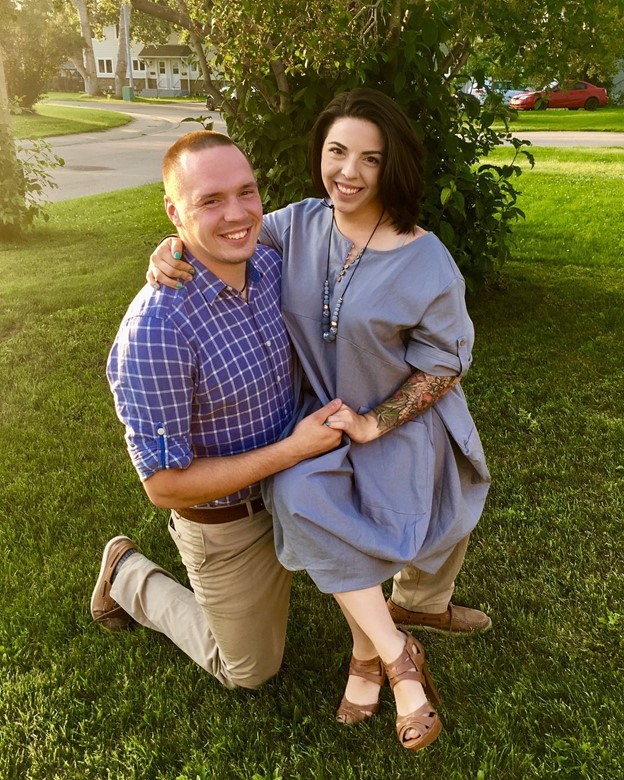 Our thanks to Anna McNabb and Maria and Brian Dickey for sharing their journey with dystonia. Please click here to read other stories from the dystonia community.