Topic: Dystonia: What's New - Webinar with Dr. Janis Miyasaki
Presenter: Dr. Janis Miyasaki
When:  September 23, 2020 at 12:00 pm Mountain Time 
Summary: In an effort to continue to bring the dystonia community the education, tools, and resources we know you are looking for, we're pleased to provide this webinar as part of the #mydystonia&I webinar series. This presentation will explore what's new in dystonia. We look forward to having you join us!

​
After registering, you will receive a confirmation email containing information about joining the webinar. We look forward to an informative, productive session. 
About Dr. Janis Miyasaki and her research:
Janis M. Miyasaki, MD, MEd, FRCPC, FAAN, is a graduate of the University of Toronto medical school, neurology residency program, and a movement disorders fellowship under Anthony Lang, MD, FAAN. Since 2014, Miyasaki joined the University of Alberta and is currently the Director of Parkinson and Movement Disorders and Co-Director of the Complex Neurologic Symptoms Clinic, Neuropalliative Care.  She is an active clinical researcher, holding grants, mentoring young researchers in several spheres of movement disorders, physician wellness, and equity. 
Contest
The first 5 people that register and attend this webinar will win a 'Yoga for Movement Disorders' book (English), courtesy of Merz Therapeutics. 
Please note:

The answers to questions collected during registration are used for the purpose of customizing the webinar to address the various issues related to the topic. The purpose of this information collected is separate from the purpose of the personal details collected. The personally identifiable information of registrants is collected for correspondence purposes only and not shared with anyone outside of DMRF Canada.  

Also, the webinar will be recorded for playback purposes for those who cannot attend. 
Special Thanks to Our Sponsor:
.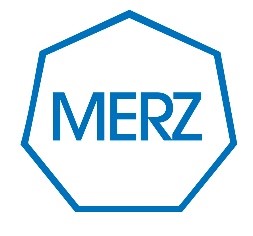 ​