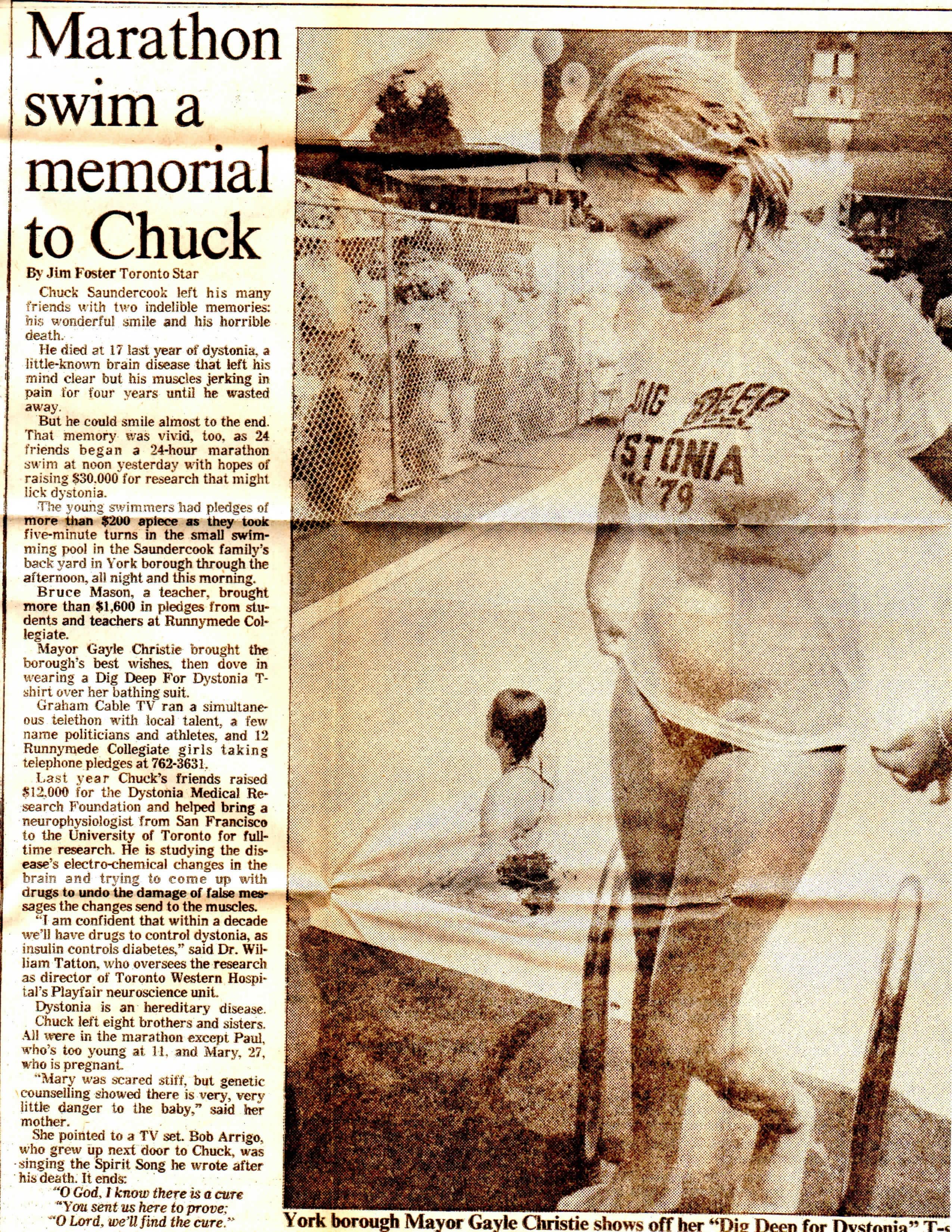 The first Chuck Saundercook fundraiser for dystonia began almost forty years ago after Chuck (Charles) Saundercook passed away following his Deep Brain Stimulation (DBS) Surgery. The first inception of the event was as a "Swim-a-thon" event hosted in Chuck's family's backyard pool. 24 of Chuck's friends began a 24-hour swim competition where they took turns swimming five minutes each and raised pledges of $200 and more.
The solidarity and the spirit of fundraising for dystonia had been deeply embedded in the community Chuck had grown up in. Even before the swim competition, Chuck's friends had raised $12,000 for Dystonia Medical Research Foundation and were able to bring a neurophysiologist from San Francisco to Toronto Western Hospital, to pursue his research in dystonia. 
The goal of the first swim competition event in honour of Chuck was to raise $30,000. Over the years we have raised close to 1 million dollars for critical dystonia research through Chuck's Run, and other Chuck Saundercook fundraisers.
We are getting closer to our goal of finding better treatments and a cure for dystonia, but we still need your help. You can click here to read about the latest in dystonia research and why your participation in this event is so important. 
For more information on how you can join Freedom To Move: Run Walk and Wheel for Dystonia and be part of a legacy of change, click here.
Click here to read a special article by Chuck's brother, Joe Saundercook.