September is Dystonia Awareness Month! You can promote dystonia awareness by joining Dystonia Moves Me, DMRF Canada's annual awareness campaign which empowers volunteers to promote dystonia awareness locally and on social media.
This year, you're invited to take the "Dystonia Moves Me Bingo Challenge." The bingo cards below contain 16 ways to promote dystonia awareness. How many can you complete before September 30?
Complete a row of awareness actions and earn a single entry into a random drawing for a $100 gift card. Rows may be vertical, horizontal, or diagonal. Complete the whole board to earn 10 entries into the drawing!!
To mark off your completed tasks:
Print and cross out your completed squares by hand OR take a screenshot with your device and mark completed squares with an image editor.
To submit your card and enter the contest:
Email us at info@dystoniacanada.org or mail it to 550 St. Clair Avenue West, Unit #209, Toronto, Ontario M6C 1A5.
Deadline to submit: October 5, 2020.
Bingo Card: 
Click image to download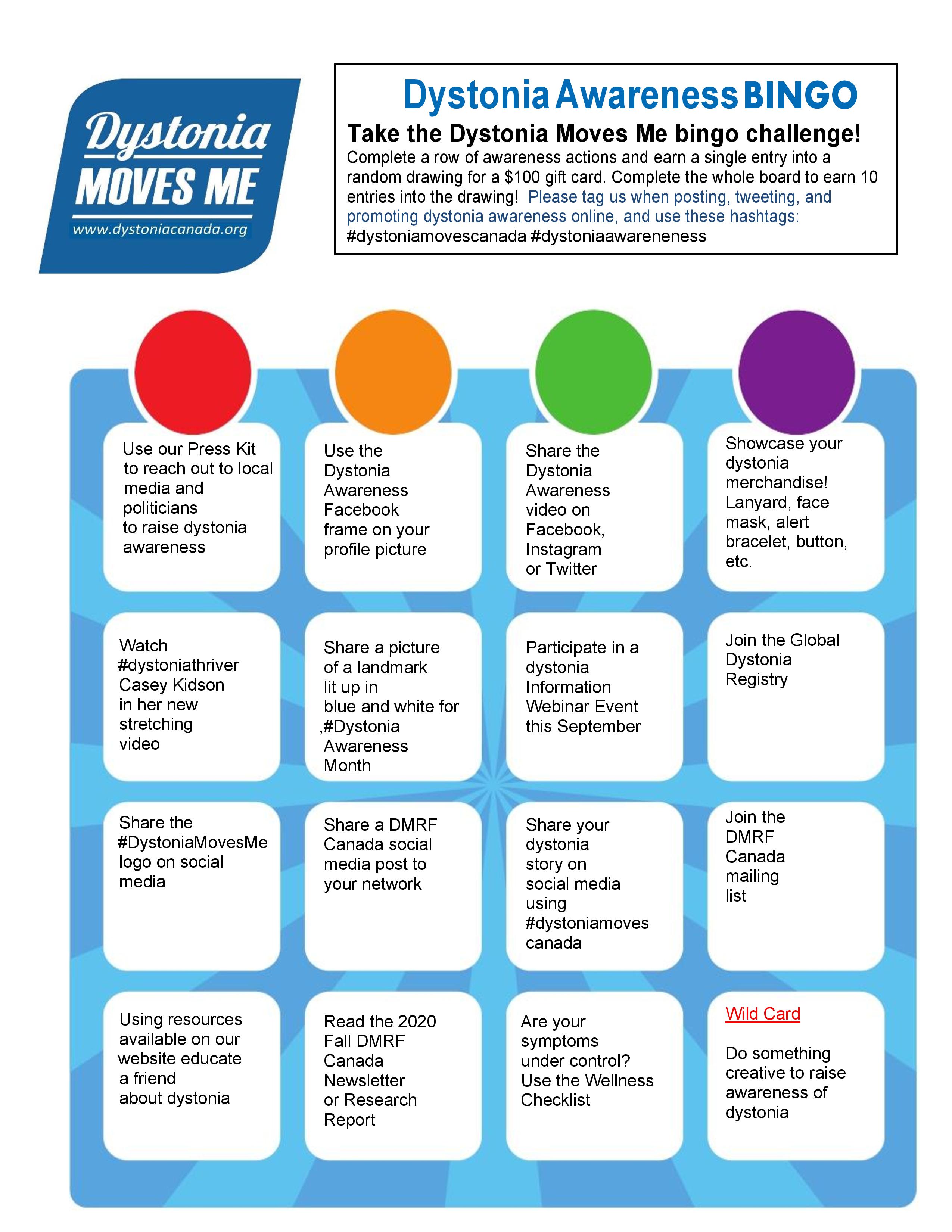 Resources for Completing Bingo Items: